Case Study: Making an Insane T-Shirt for My Blog
I needed a t-shirt, but all I had to start with was zero professional design experience and a newfound obsession with the KLF.
Overview
I've spent the past 10 years of my life overseeing or being somewhat adjacent to either t-shirt manufacturing or fulfillment for record labels.
Yet, I had never made one of my very own.
I had a general feel for what t-shirt brands were good quality, what sort of colors sold better, what quantities and sizes were reasonable to start an initial order with — but I always picked up in the process after the layout and design had been finalized.
For that reason, the design part seemed the most intimidating. This was where I lacked the most experience. I will share below how I made these t-shirts for MFA, from a rough idea to a real thing to sell and promote this project with.
Experimenting with Print On Demand
I quickly realized a good way to try out new merch designs with relatively low risk is using a print on demand service.
I wanted to make my own designs, and figure out how they looked on real t-shirts. I used this to mostly figure out what didn't work.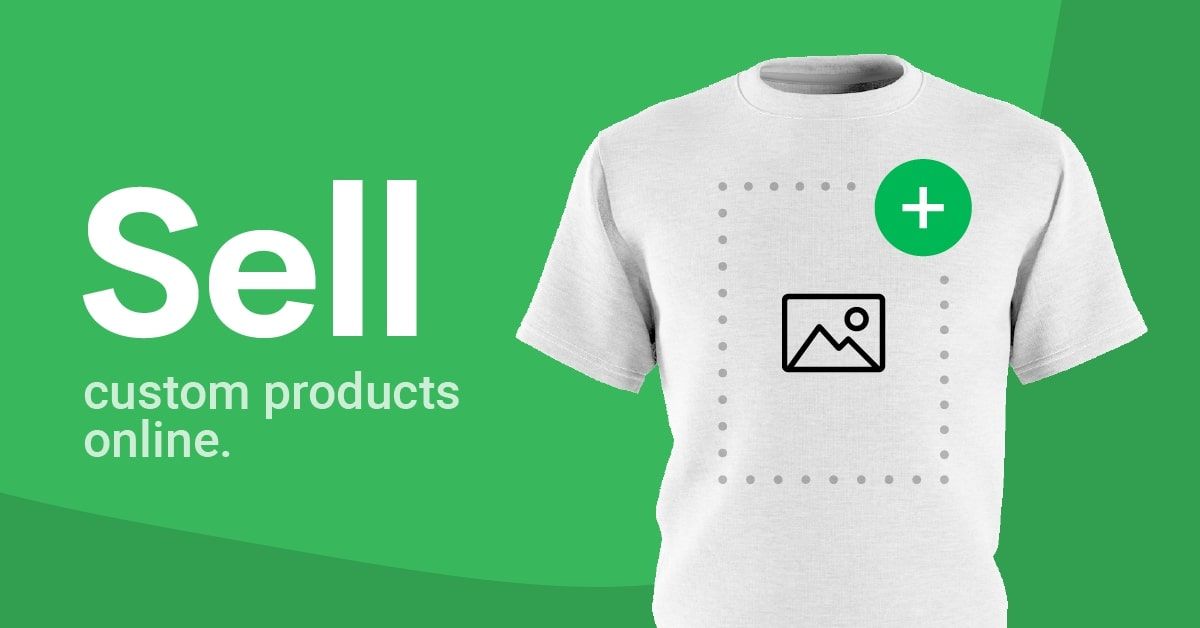 The first shirt I wanted to make was just a screen shot of Bill Drummond of the the KLF shooting blanks into the audience in February 1992 at the Brit Awards where the band performed with Extreme Noise Terror.
I just started reading about the KLF semi-recently, and continue to be fascinated by the lore. Unfortunately all I  have to go off of is music journalists retelling, which is frequently relayed in a condescending or disapproving tone.
Nevertheless, I've been attempting to read between the lines and determine what actually happened. I was too young during their heyday to know what happened first hand and their entire operation seemed to have been largely memory holed. At least in the United States.
The KLF embody an anti-music industry anarchist spirit similar to that of this project, so we found the imagery to be fitting. We also found the premise of them shooting blanks into the audience at an award show humorous. As legend goes, this was done when they were not allowed to slaughter a sheep live on stage, so this was their compromise.
It's incredible to look back at events like this — that would absolutely never happen in present day.
Anyway, back to t-shirts! In the spirit of doing it yourself, I grabbed an image off the internet, threw it into Printify and ordered a sample to see what it looked like. I didn't do ANYTHING other than that. I didn't even expect them to print it, but they did!
I now have a t-shirt idea that would likely label me as a domestic terrorist, and I knew nearly right away if I wanted to manufacture this at scale I would run into at least two issues:
a. I obviously do not have rights to this image or video.
b. Even with print on demand services not necessarily paying too much attention to the actual content — I was worried I might eventually encounter some sort of problem because understandably the t-shirt does suggest actual violence.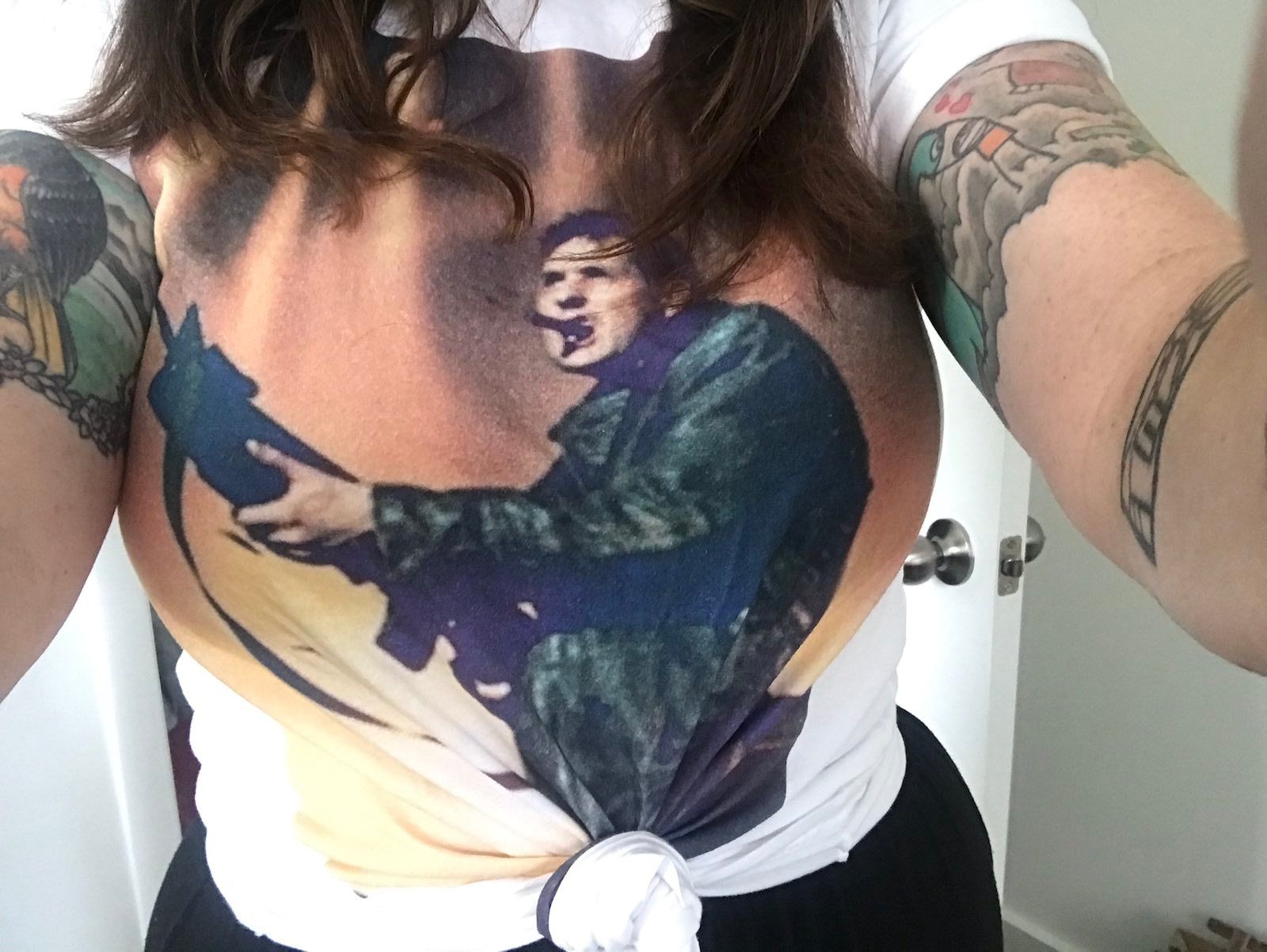 Even though that is not what was actually happening — I wasn't sure if anyone I came across on my t-shirt printing journey was going to care as much about the KLF as me.
So, next I tried to make it look a little friendlier. Printify auto generates mock ups for you on any designs you upload.
Look at this one, lol: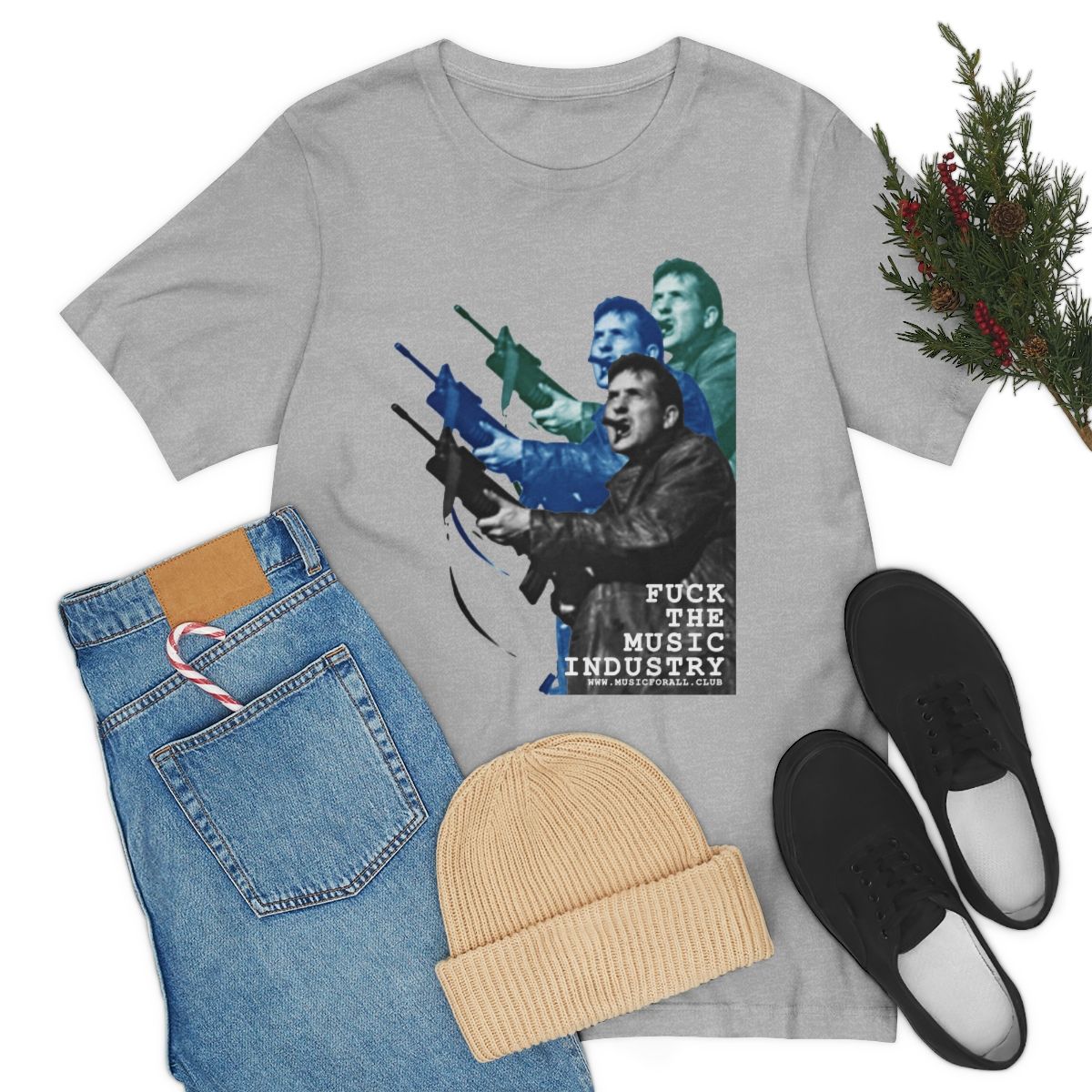 I ordered a sample of this new design to try on, it was fine, but to be honest — I didn't like the way either design looked on my body. I wanted a t-shirt that I would like wearing. In anticipation of no one else buying it, it needed to at least be something I wanted to wear.
Finding a Trusted Screen Printer
I needed someone to help me with the layout and design, and I needed someone who wouldn't judge me or refuse to work with me due to any of my ideas or thoughtcrimes.
The person I was looking for was shirt.sexy, who I have also written about here previously.  He screen prints his own t-shirts designs and for others, is incredibly open minded, kind and easy to work with.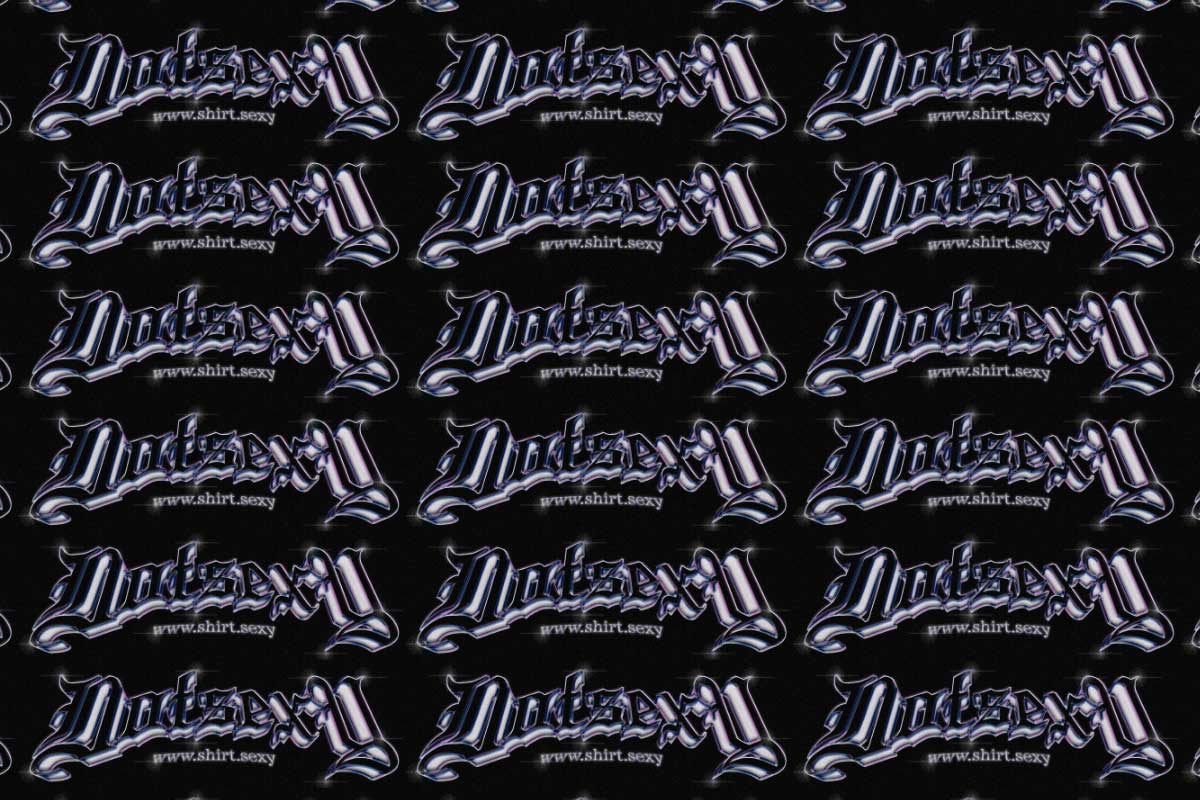 Here is how our collaboration started:
idk if you're familiar with the KLF, they shot blanks into the audience at an award show in the UK .
i've been down a rabbit hole on the government being involved in counter culture movements and indie rock /avant garde being another arm of the government propaganda arm etc.
the music industry is fake
fuck the music industry
do it yourself
Paul McCartney is dead
kurt cobain didn't kill himself etc
All of this shit sounds insane and would especially look funny on a t-shirt, imo. What are your thoughts on turning my psychotic ideas into a t-shirt?
Then, he asked me how I felt about also including fake conspiracy theories... which I enthusiastically supported. What IS fake anyway.
He came back with this: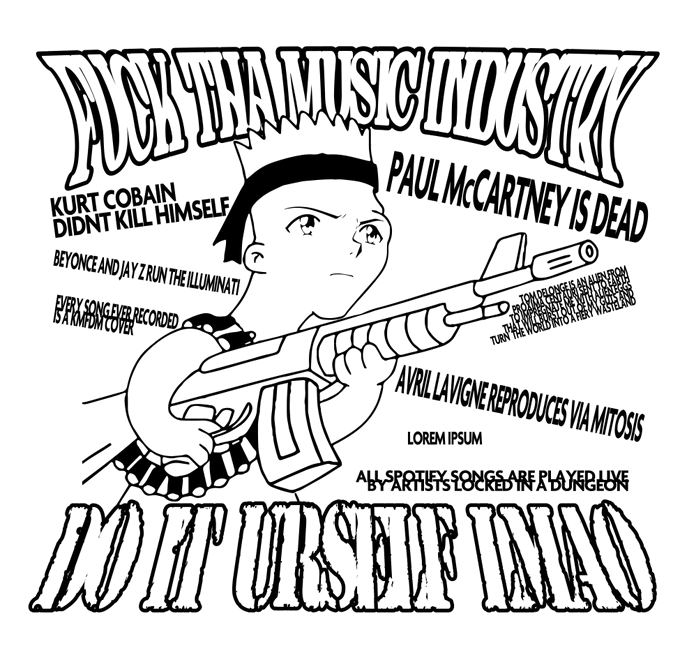 For the aforementioned reason of wanting it to be something I liked aesthetically, I responded with the feedback that I really needed the gunman to be cute — if it wasn't too much trouble.
Next, this was born: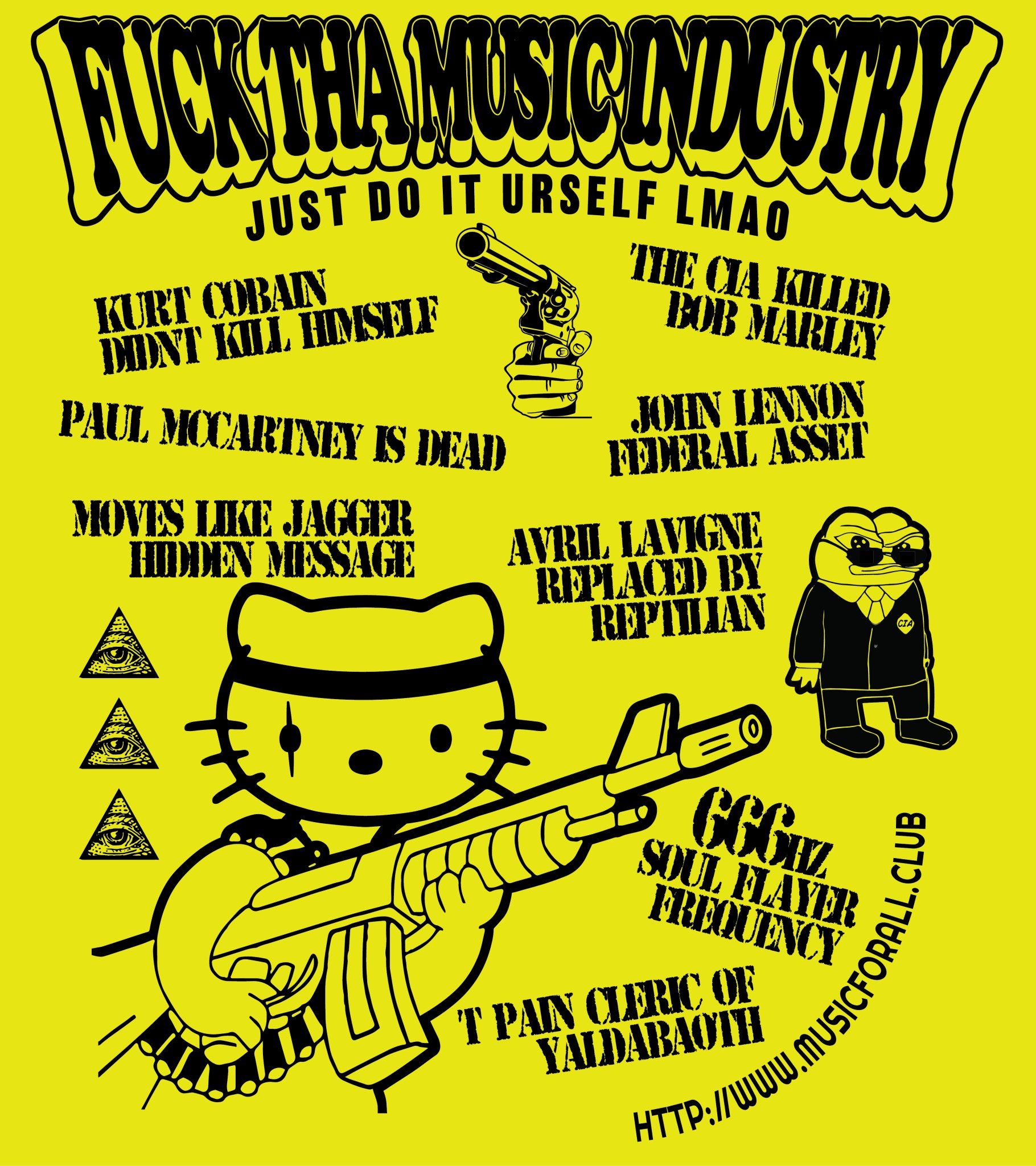 Last but not least, I asked if we could remove Pepe the Frog. Since I am attempting to reach people of all political leanings. I knew there may be some amount of associations tied to that precious adorable frog meme, even though from my experience it was all relatively wholesome.
I also measured the print area of my favorite band t-shirt to use as reference (8" x 11") and asked to add a border since I liked how that looked.
And ta-da! This is how, the worlds best t-shirt was born: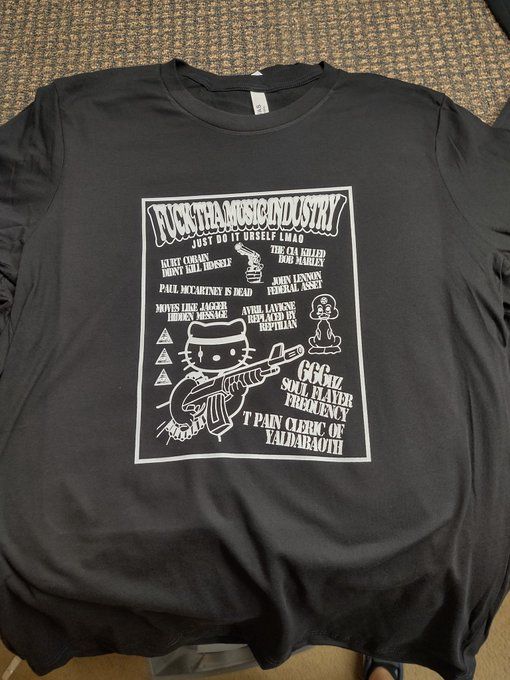 Conclusion
What we've learned lately is the importance of collaborating with others who are aligned with our values — and the importance of growing a network of other likeminded skilled professionals and artists.
Never sacrifice your vision, even if it's completely stupid.
Because you might just end up with the dopest t-shirt known to mankind.