About
Music For All is an apolitical organization founded by Camelia Brennan. We're facilitating honest discussions with musicians about the devastating consequences of censorship and restrictions on live performance.
Our long term goal is to create resources and share information to help and encourage musicians to succeed independently. We understand the value of services provided by record labels, but don't think it's fair that this is often at the expense of creative control or free expression.  

We're just getting started — our initial goals are as follows:
We're creating content to promote and support artists of all genres willing to speak up against censorship, mandates and restrictions.
The best way forward may be hosting shows ourselves! It remains very difficult to compile an accurate list of venues that are still in business and willing to consistently support personal choice for ALL events — especially when pressured by promoters or artists.

We believe the best "safety" policy is to allow fans and musicians to make their own choices based on what is best for them individually — without force, judgement or shaming.
Provide Artist Services
We have a wide range of experience working in the music industry, and are growing our network of other professionals. Let us know if you have a project you'd like help with!
Check out our DIY section where we'll continue to add new tutorials as we learn new things or improve upon existing processes: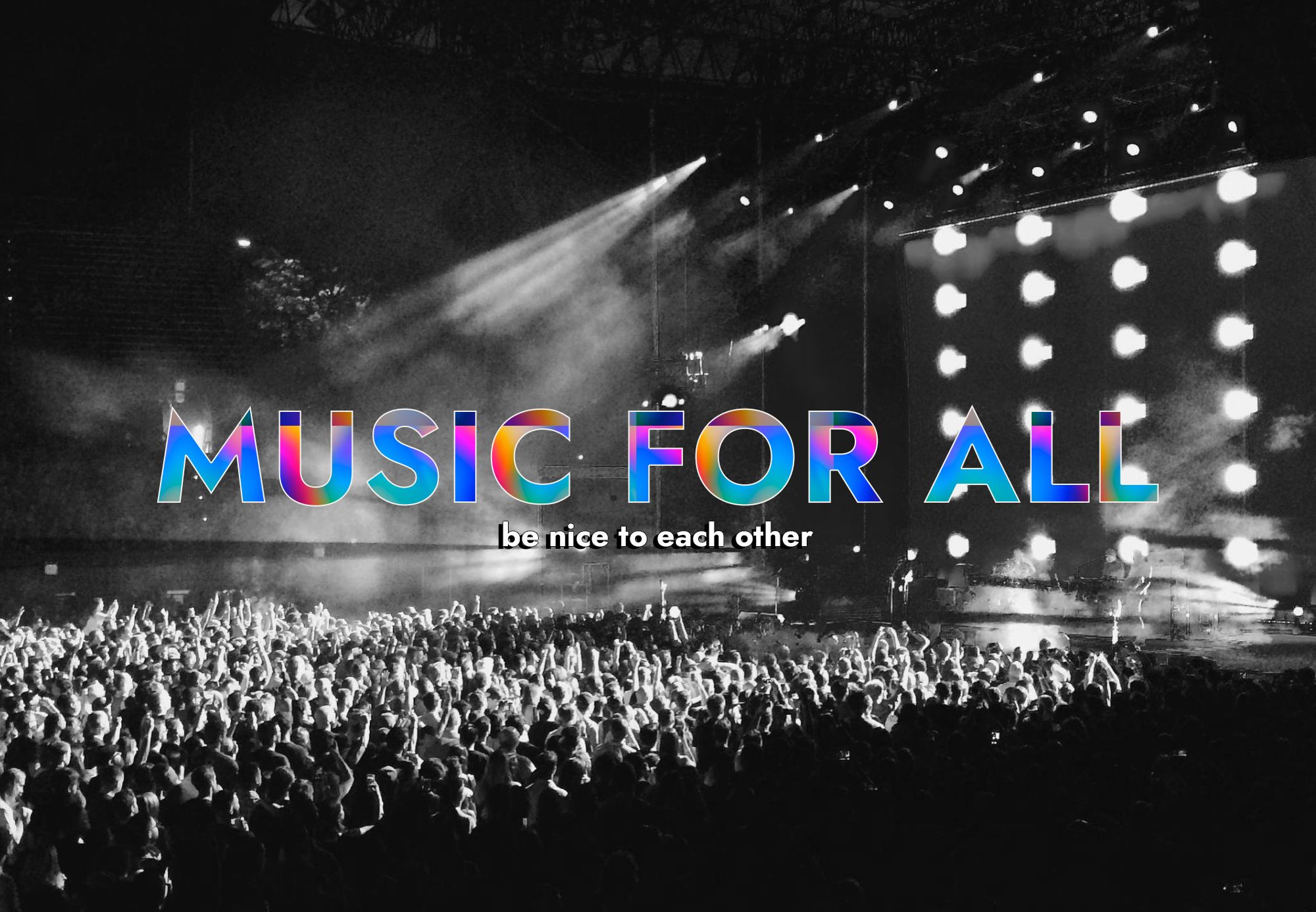 Webstore
We have a webstore featuring albums and zines by artists we love who are supporting personal autonomy and free expression:
---
Be nice to each other.
Please don't hesitate to reach out if you would like to get involved or would like advice or help with a project.
We're accepting writing submissions of relevant tutorials, advice or just rants about your experiences as a musician or fan that you'd like to share — anonymously or with attribution.  
Here's something I wrote about live music.
---