[Track] "Rise" [Notes] Streamyard + Pitching for Spotify Playlist
This week we share another new track "Rise" and a bit about our recent adventures exploring video and audio recording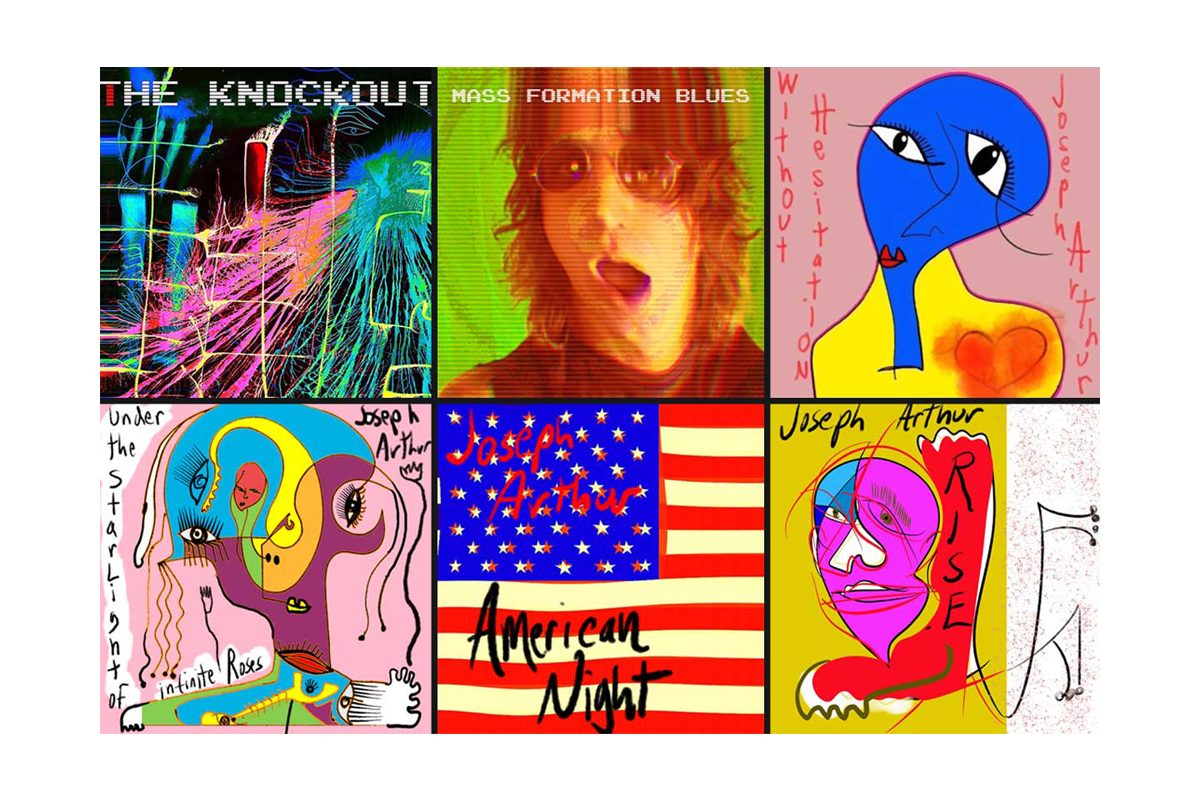 MFA is pleased to be collaborating with Joseph Arthur to release music independently without a record label or management team. We are sharing one track a week, as well as blog posts discussing various topics regarding digital distribution, marketing, recording and more. You can find more about this project on The Knockout Program Gumroad page.
This week we released the sixth new track by Joseph Arthur, "Rise" — up now on Bandcamp. This is an updated mix and master of a track released earlier this year on 8 hours records, but we're very excited to help give it a bit more attention.
From Joseph:  
Excited to have this updated version of Rise out today. I wrote it the day I found out Neil Peart died. The line about running through the hemispheres is a reference to my favorite Rush album. Life is short and it's difficult to get through the self imposed limitations preventing you from sharing your gift but never stop trying.
Listen here:  
We've been continuing to research and test out different platforms for livestreaming and podcasting recording. Also I'm going to try my hand at pitching unreleased tracks to Spotify playlists in the future, as soon as they let me.
The first step is to either create or claim a Spotify for Artists account. If your past management or label set this up to you, you will need to ask them to add you to have access.
If you aren't sure what email is associated with it or are having trouble getting in touch try the following from Spotify's support team:  
you can submit a request here. If you see a message saying the profile's already been claimed, click "Can't reach your team?" then submit a request and we'll notify them that you want access.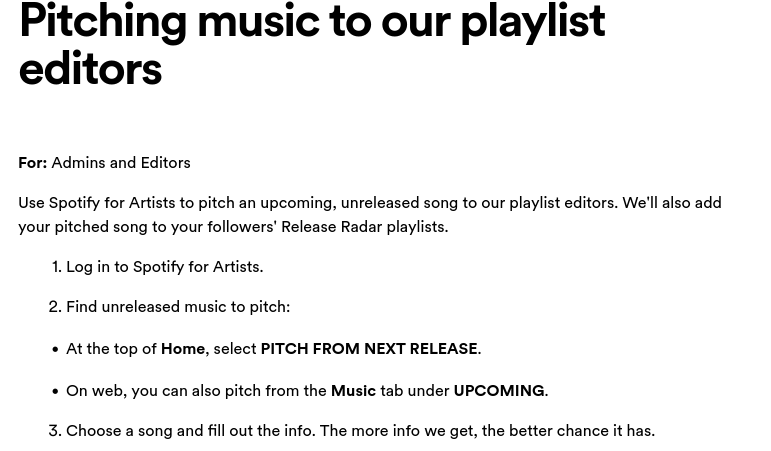 This first step is what I'm working on now, and then we'll be well on our way to pitching to playlists and will be sure to update the group! My initial understanding of this process is you need to pitch at least a week prior to release and the more lead time the better.
Our current work flow has been scheduling tracks in Distrokid each week, a couple days in advance of the release date. Despite their warning to allow 5+ business days for Spotify, we've seen new tracks we schedule process in as soon as 1-2 days. I've even scheduled a track in Distrokid a day before release date and Spotify had it up the next day.
So — from my experience, Spotify processing time seems to be a mixed bag. I suspect Joseph being a well established artist who has now been consistently adding new music may have something to do with the seemingly expedited processing time, though I cannot say for sure.
To allow for any issues and to buy more time to pitch for playlist editors, it seems to be best practice to schedule new releases to DSPs in Distrokid at least a week prior to the release date.
Livestreaming & Video Recording
Last week we talked about using Jitsi for video recording that we intended to use for both livestreaming as well as podcast recording. This is a great free option, but I wasn't happy with the quality.
Below I've included some details of our journey through Zoom to Jitsi to Streamyard: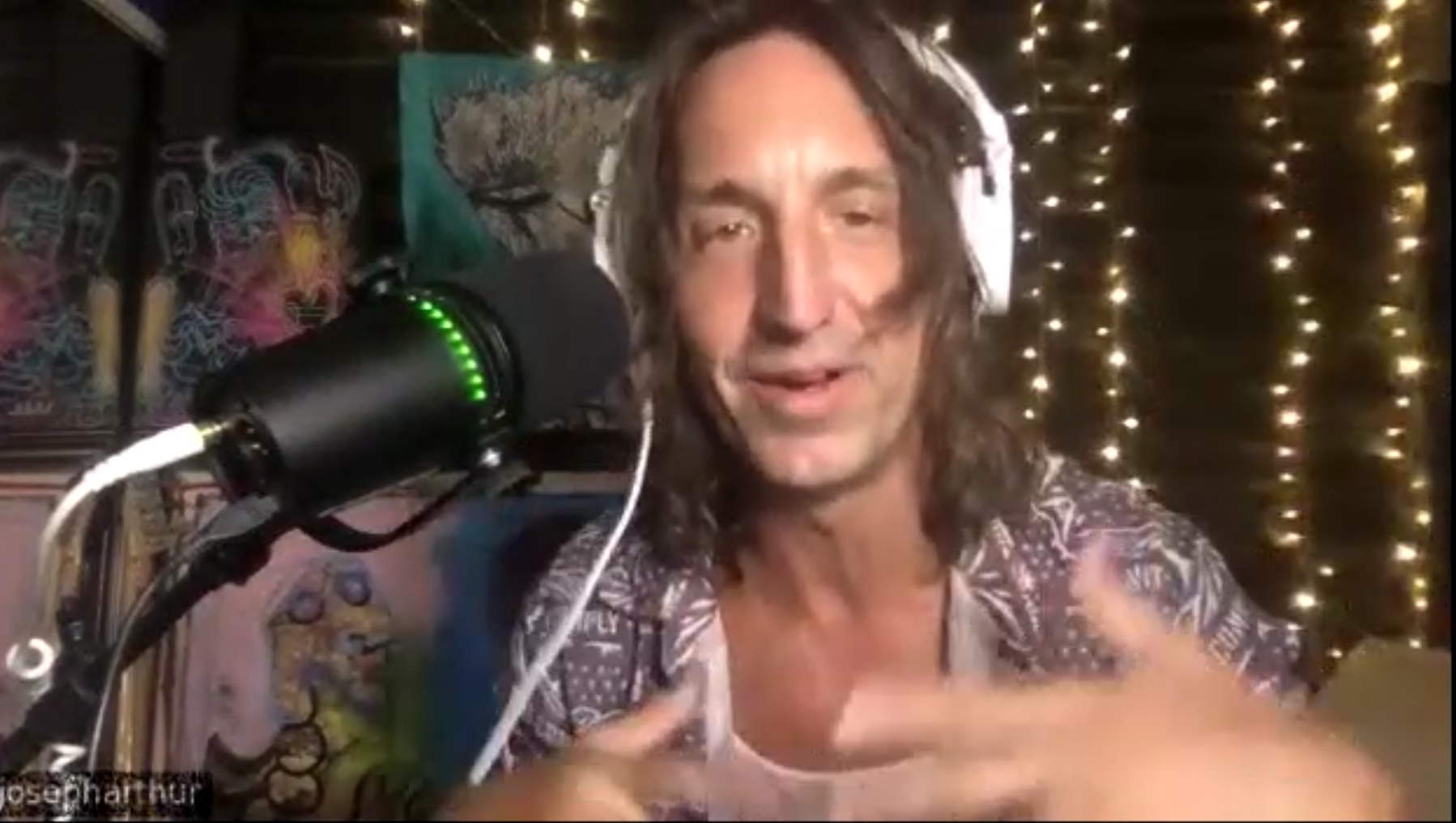 Zoom [FREE]
Not surprisingly, the video and audio quality of the Zoom recordings were especially wonky, especially when Joseph would perform new tracks live on the podcast.
We've been working to optimize the podcast setup to also allow for the best quality audio and video as possible. So, free Zoom was not going to cut it. Anyone reading this is probably screaming "DUH", but I managed to sneak through the past few years barely having any video calls so I had to see for myself!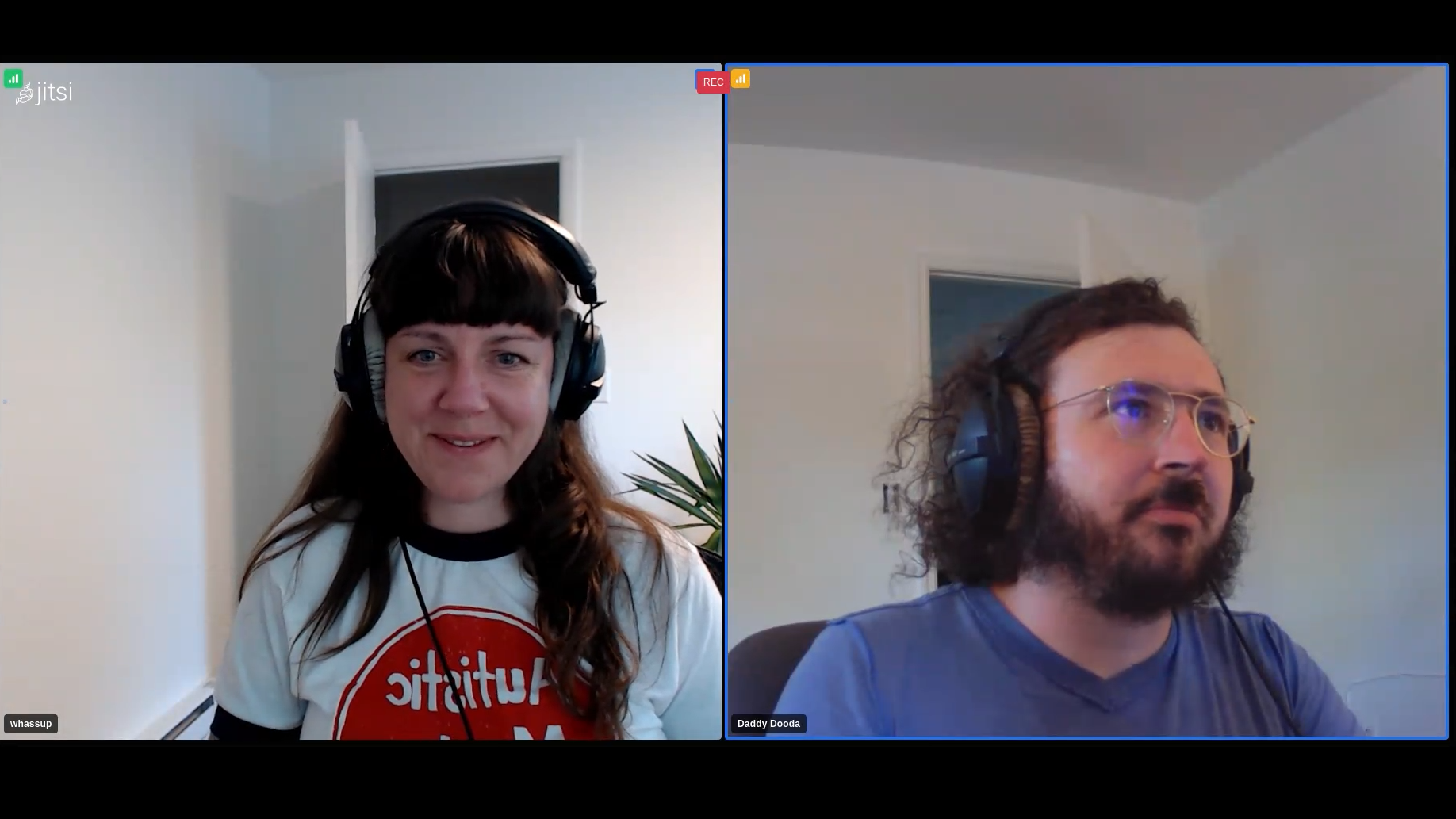 Jitsi [FREE | Open Source]
We wanted to try out an open source solution, Jitsi as I mentioned last week. Worth noting this will work and it is free it's just a bit quirky. The video quality was better than Zoom, however the video recording works by recording your entire browser screen.
If you're needing to click around or do anything like that, this will also be recorded. Unfortunately we also had an issue with an echo that wasn't present live on the recordings that I did not know how to resolve. This was the last straw for me as far as my decision to opt for a paid solution — which led us to Streamyard.
I was eager to find something I would be able to maintain on my own. I'm only moderately tech savvy and wanted to find the most affordable but also user friendly option.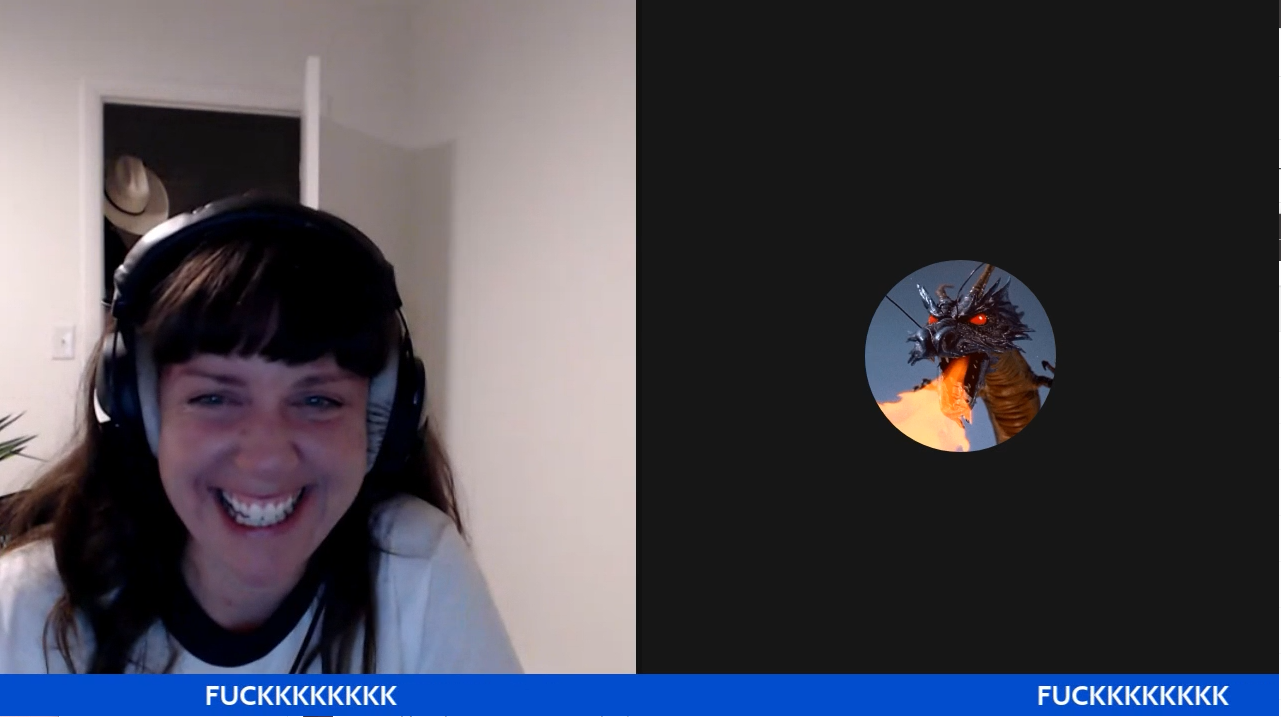 Streamyard [$25/ a month]
The video and audio quality is by far the best with Streamyard, probably because it costs money but we'll take it. Above is a screenshot of me talking to a high res dragon which also demonstrates cool banners you can add. Presumably you would want to put something more informative there.
We plan to record the next podcast using Streamyard soon and also start scheduling livestream performances by Joseph. We've done a lot of testing but I believe we are in the home stretch to start churning these out more consistently.
Thank you all for bearing with us, I'm really pleased with the progress we're making and excited to have some high quality performances and podcasts on the world wide web soon. Since our last podcast recording, Joseph has a new camera that looks awesome and he's also added some new mics for his setup.
Last but not least, we've also learned to make sure to always record your audio locally in addition to whatever video recording software you're using. I use Audacity to do this, it is free and open source software.