MFA PRESENTS: A Conversation with Stained Hanes of Cars & Women Magazine + Queens Trash, Part II
A discussion about making friends on the internet, pet turtles, vinyl records and more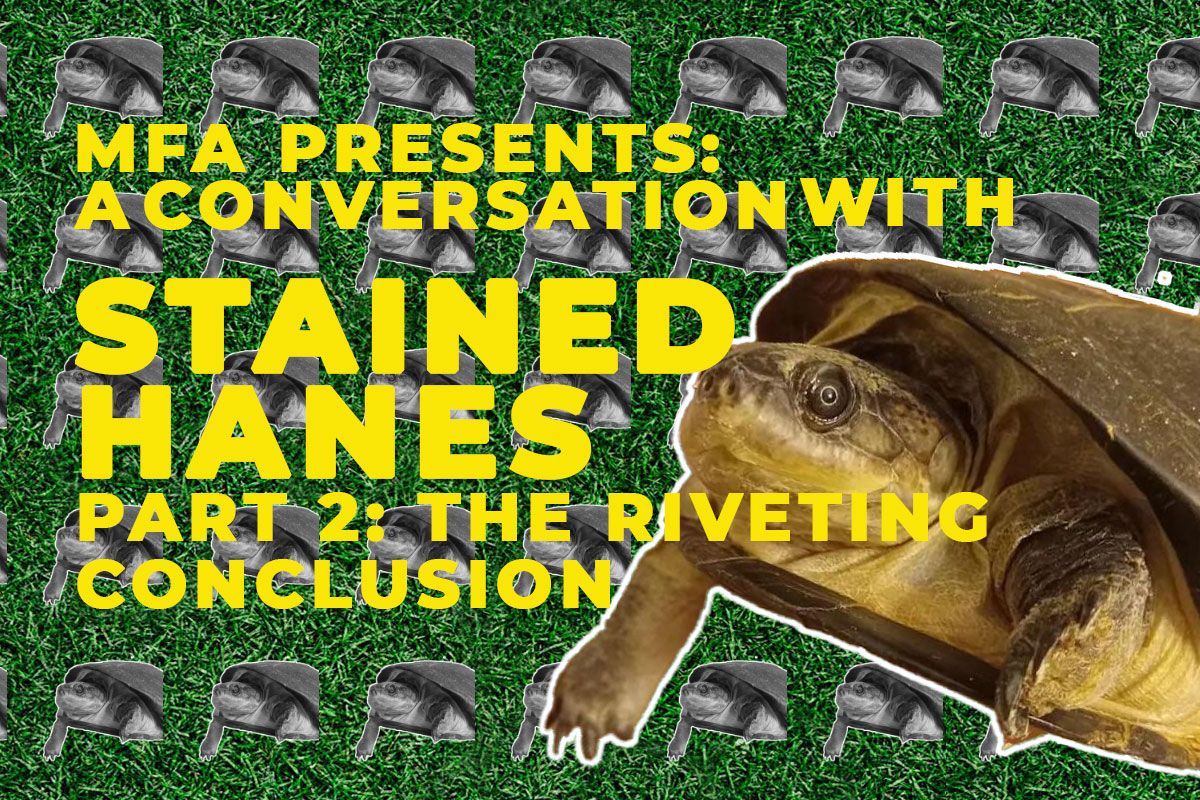 ‌‌This interview is part of a series discussing mandates, restrictions and censorship on art and music — read more of these interviews here.
We were very excited to continue our conversation from last week with stained hanes, the co-founder of Cars & Women Magazine and Queens Trash.
This week we discussed algorithmic demons, making friends on the internet, Theresa the turtle, being good at Twitter, if vinyl is good or bad... and much more!
IMPORTANT NOTE: I'm very sorry but at some point I said "exposable income" instead of "disposable income" which doesn't make sense...but, you get it.
Watch Part II here:
Part I:  
---
As always, thank you for reading / listening / watching!
You can find more from stained hanes here.