[Track] "The Knockout" + [Notes] Bandcamp, Anchor.fm, Dropbox & Wormhole
"The Knockout" Track Premier + Notes on: Anchor.fm, Dropbox, Distrokid & Bandcamp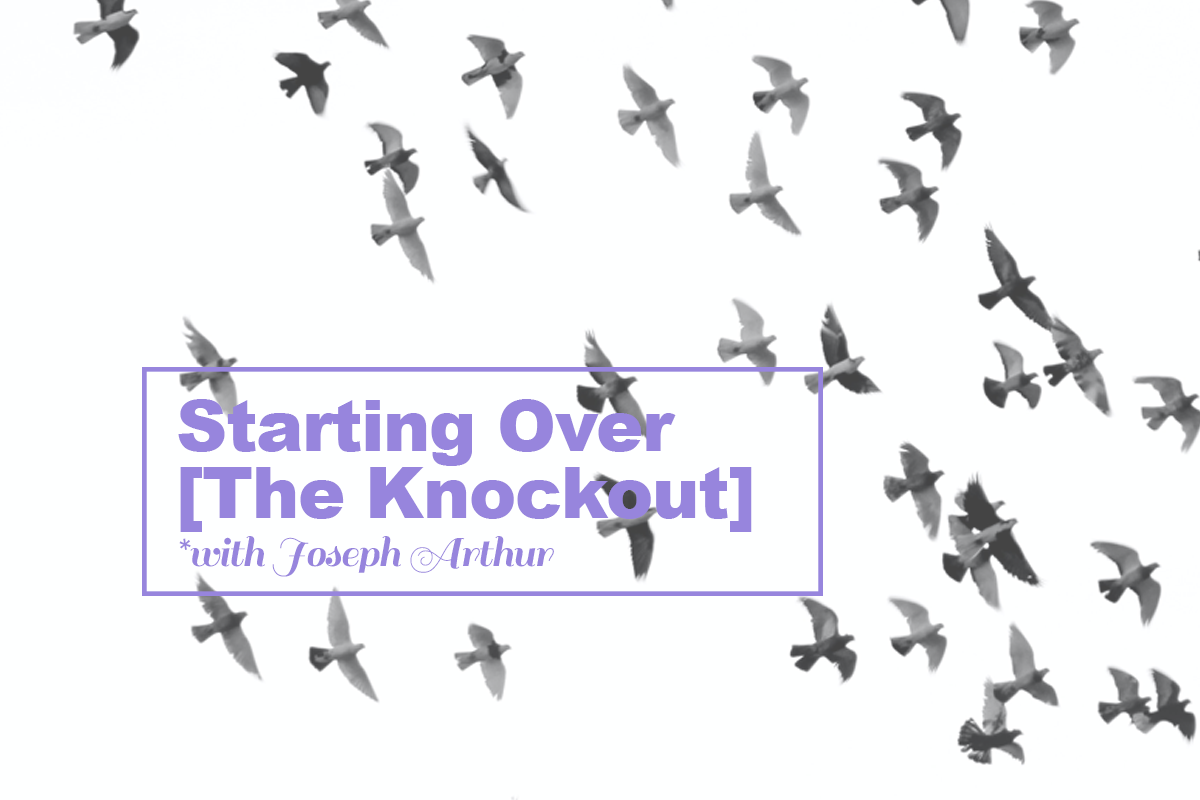 MFA is pleased to be collaborating with Joseph Arthur to release music independently without a record label or management team. We are sharing one track a week, as well as blog posts discussing various topics regarding digital distribution, marketing, recording and more. You can find more about this project on The Knockout Program Gumroad page.
Starting today, we're excited to begin releasing new music with Joseph Arthur and sharing what we learn along the way.
Andrew Grathwohl over at Bon Aqua Computer Club is going to help us master the tracks.
Joseph is going to record and mix each track, as well as create artwork.
And I'm going to help with miscellaneous bits, digital distribution and marketing ideas as well as giggling all the time and telling everyone they're doing a great job.
We've also started a weekly podcast where we'll go over the less boring parts of this process.  
Here's the first track,"The Knockout" give it a listen and read below for more about what we've been working on!
It's the end of the world
We can see it coming
They have most of us running
But they can't take our souls
If we come to his mercy
Where the darkness keeps us thirsty
For a love that we're afraid to know
Real salvation
Don't miss the train leaving the station
Baby
What ya gonna do with your life
They can't really ever make us fall
They can't really ever make us fall
Baby
What ya gonna do with your life
We can change the writing on the wall
It's a new day now
Letting go of the past dear
How we over come the old fear
And nothings gonna knock us down
But if we fall we'll leave no doubt
That we'll keep swinging for the knock out
And baby
What ya gonna do with your life
They can't really ever make us fall
And baby
What ya gonna do with your life
We can change the writing on the wall
Publishing a Podcast
I'm using anchor.fm to distribute our new podcast across platforms. This is my first time using this, or making a podcast. So far, I just have it set up on Spotify & Apple Podcast, and we will add the video to YouTube soon.
Anchor.fm is free and really easy to use. It's owned by Spotify so it is very easy to at a minimum publish to Spotify. I'm excited to explore more about how we can (easily?) drop relevant tracks that are published to Spotify into our podcasts with their browser tools. More on this soon...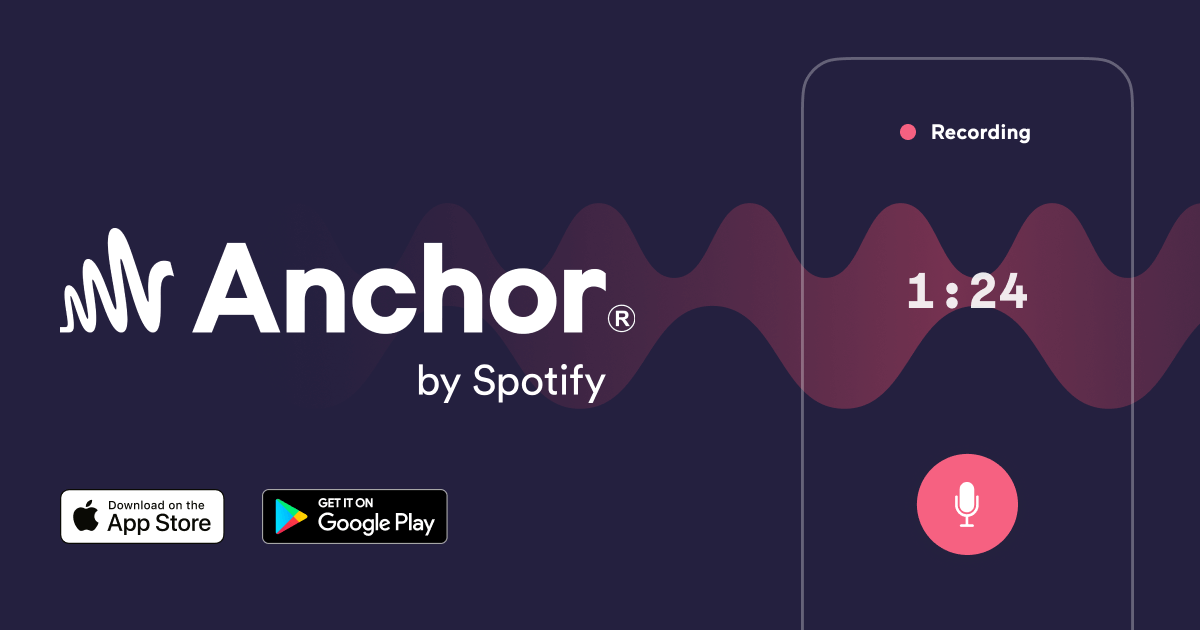 Sharing Files
Joseph has been sharing his mix files with me via Dropbox. This is a great way to keep files organized and share art and audio files. You will inevitably have multiple art and audio files as you make changes, so you will thank yourself later for keeping them well organized.
I like using Dropbox for larger art files vs. other cloud services because you can easily preview files without having to download them.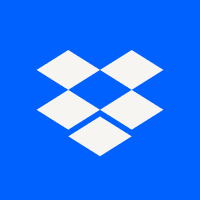 Andrew is too based and computer-pilled to use Dropbox, so once the files are ready to master, I then send to him via Wormhole. Wormhole is a great way to easily share files privately.
Plus it looks super cool, see: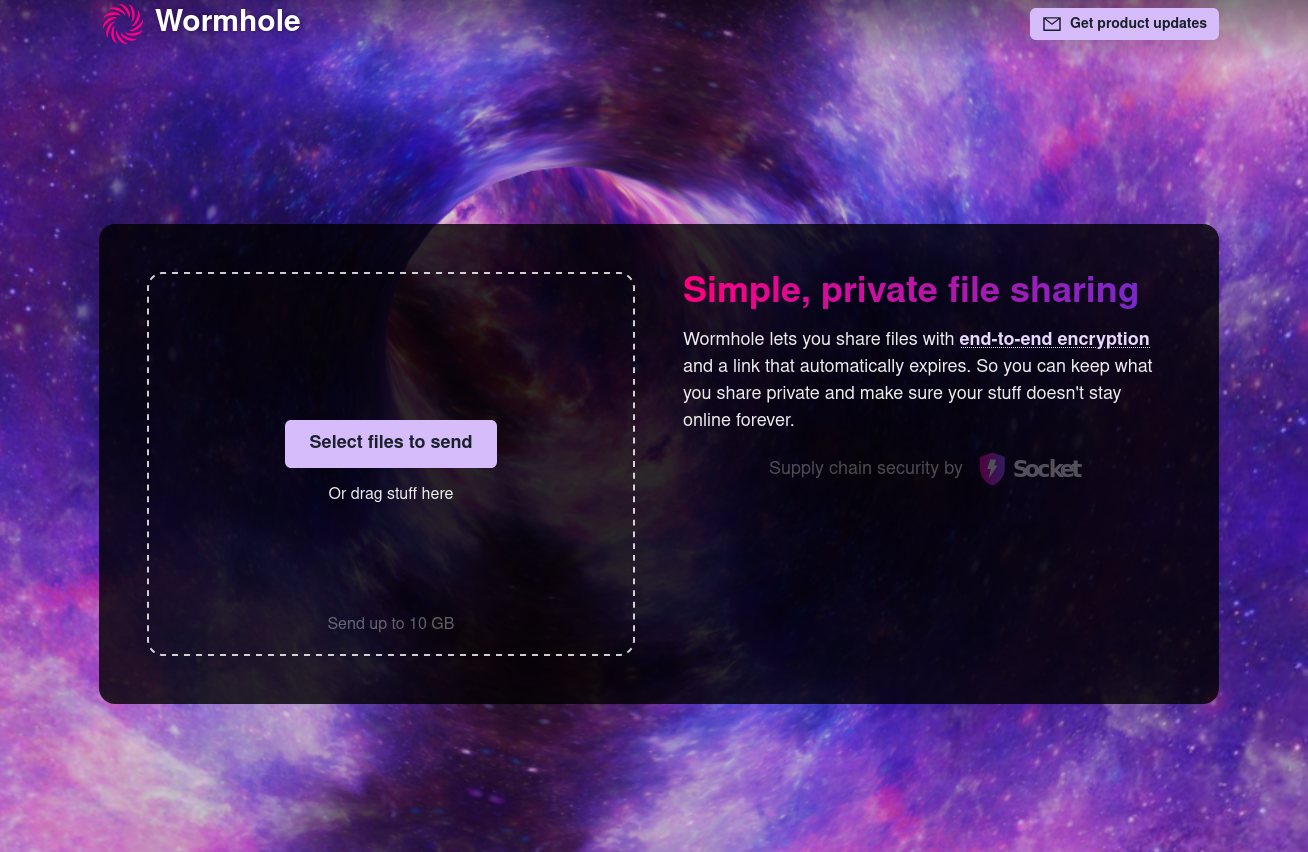 Distrokid
Another first! I've never done this before but we used Distrokid to release "The Knockout" across all digital platforms.
The standard minimum specs for artwork seem to be 1400 x 1400 px. Be sure to grab a high res image for your artwork, but at the minimum you're going to want 1400 x 1400 px or some of these platforms will not accept it or tell you it's bad.
Perhaps the most important thing I learned this week: I did not know it can take up to 5 days to process on all platforms after scheduled. Spotify seems to have the longest lag, so make sure you're scheduling releases in Distrokid at least 5 days prior to the date you want the track to go live.
Bandcamp
We're working on updating Joseph's Bandcamp page as we start releasing more music. We hit a few snags right away, as a past label seemed to be the default email for his artist account and I wanted to make sure the new tracks we start putting out show up along with his past releases.
How do we fix this? I couldn't figure it out, even with Bandcamp's extensive help center, so we reached out to their support team. They replied promptly and assigned the correct email to his artist account. I can now set up releases for Joseph under my label account, while still directing payment to him. An excellent first step!
Much of his catalog was not previously up on Bandcamp, but if you're trying to get digital or physical music for sale — this is one of the fastest and easiest way to get it online. It's particularly useful if you plan to sell physical albums or merch at some point.
To add digital music you'll need to have 1400x 1400 px track or album art minimum and a WAV version handy.
Bandcamp runs a promotion where they wave their fees the first Friday of certain months, called Bandcamp Fridays. These started in 2020 and were supposed to only run until there was a vaccine for covid... but they have been seemingly strong armed into continuing these indefinitely. Because no "good deed" goes unpunished. Anyway, we shall attempt to keep this in mind so we can potentially use this to our benefit later on.
Next Bandcamp Friday is September 2, 2022.  
This is a great place for us to start adding new tracks right away, but I will work towards organizing past releases to try to get more of Joseph's discography over here and report back any tips I discover.
Marketing
I'm working on a targeted email list campaign to Joseph's fans to announce each new track and podcast, in addition to including these in our own MFA email newsletter.
We reached out to previous management and they were able to provide some direct to consumer emails that had been compiled for a past crowd funding campaigns. Hooray!
My grandfather was telling me a story the other day about how a doctor tried to give his late wife a couple different medicines at once to see if that helped her condition. He responded, "that's not how we do the cows, doc."
I've been thinking about this a lot lately as it also applies to any new process or problem solving. The silver lining to small beginnings is you can clearly document what is and isn't working, instead of throwing money and time in a lot of different directions.
What is going to work? I'm not sure! We're attempting to reinvent the wheel a bit. But we will certainly keep y'all updated.
xo,
MFA