If you thought the restrictions were over in 2022 in Tennessee, you'd be sadly mistaken. I am going to keep an ongoing list of shows that I wanted to go to, that unfortunately have chosen to exclude anyone who is unwilling or unable to partake in covid testing or vaccination.
Y'all are wild for this shit.
---
AmericanaFest 2022
Nashville | TN

My boss and owner of the company I work for are coming to town for this in September. Will I be singled out for refusing to participate in covid "safety" nonsense? We have to wait to find out!
[UPDATE] There did not appear to be any restrictions at AmericanaFest 2022. However I did have to sit through a dinner where everyone agreed that anyone who wasn't vaccinated was selfish and irresponsible.

Furnace Fest
Birmingham | AL

I'm currently in the process of determining if I'll be able to attend Furnace Fest. They didn't call out anything on their website or socials, however they enforced health requirements in 2021.
It's a weird vibe to buy a non refundable ticket knowing the rules can change at any moment, so I emailed them: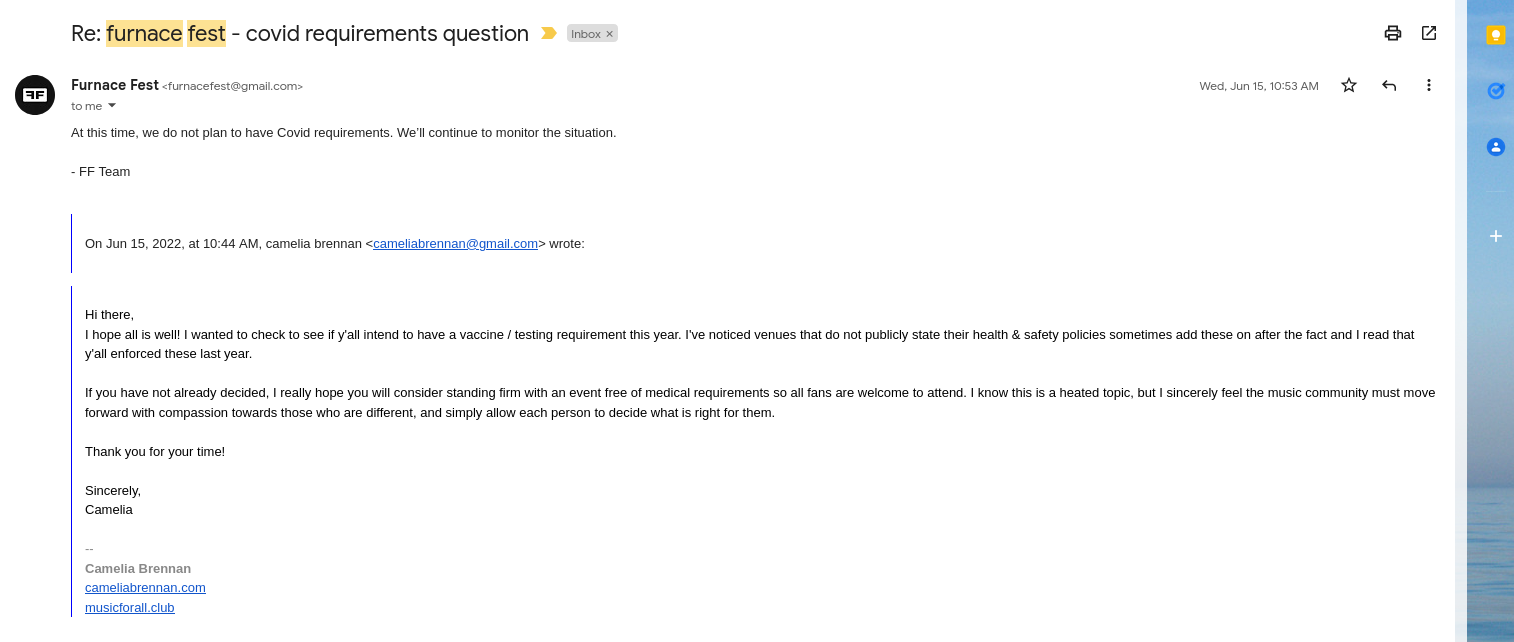 [UPDATE] This also appeared to go off in 2022 without restrictions. Progress!
Pup
Brooklyn Bowl | Nashville, TN
Jun 11, 2022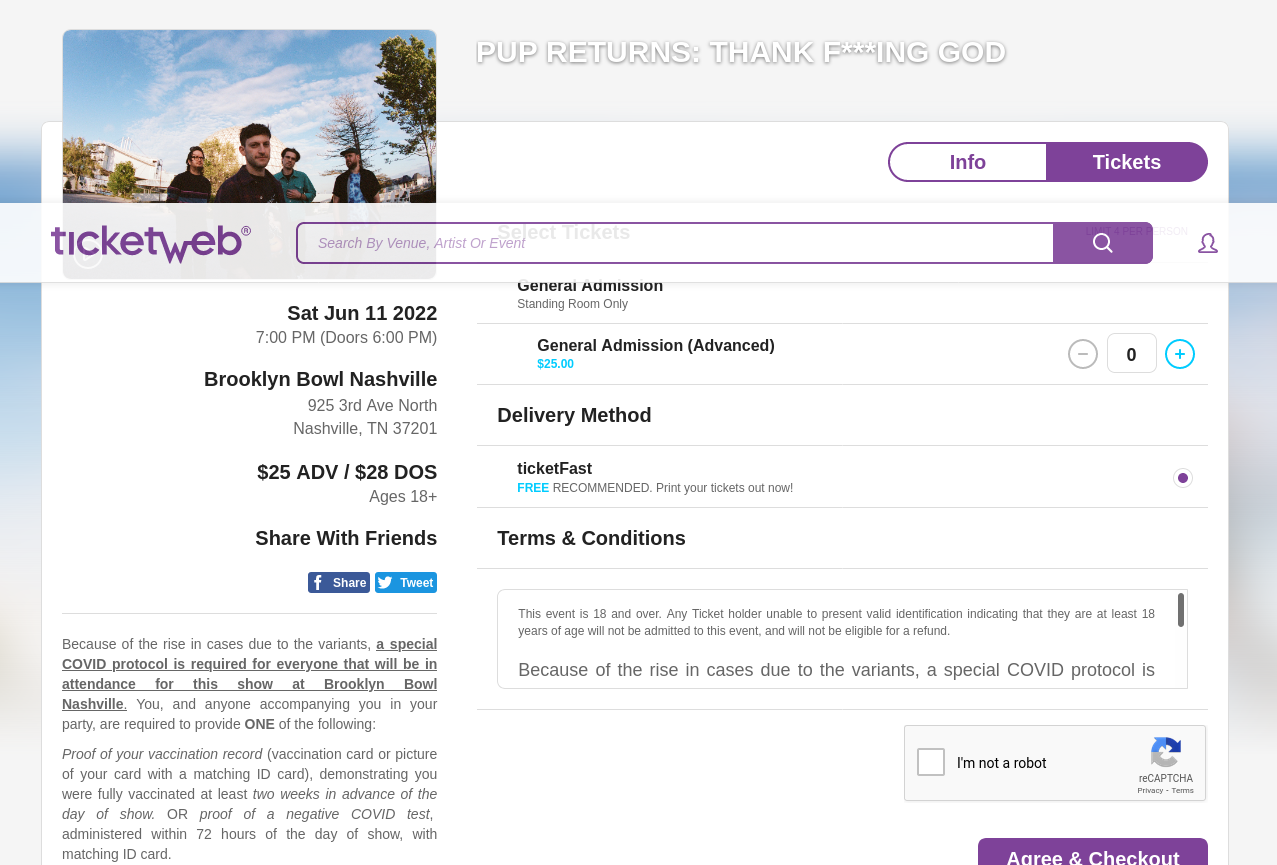 MusicBiz 2022
Nashville, TN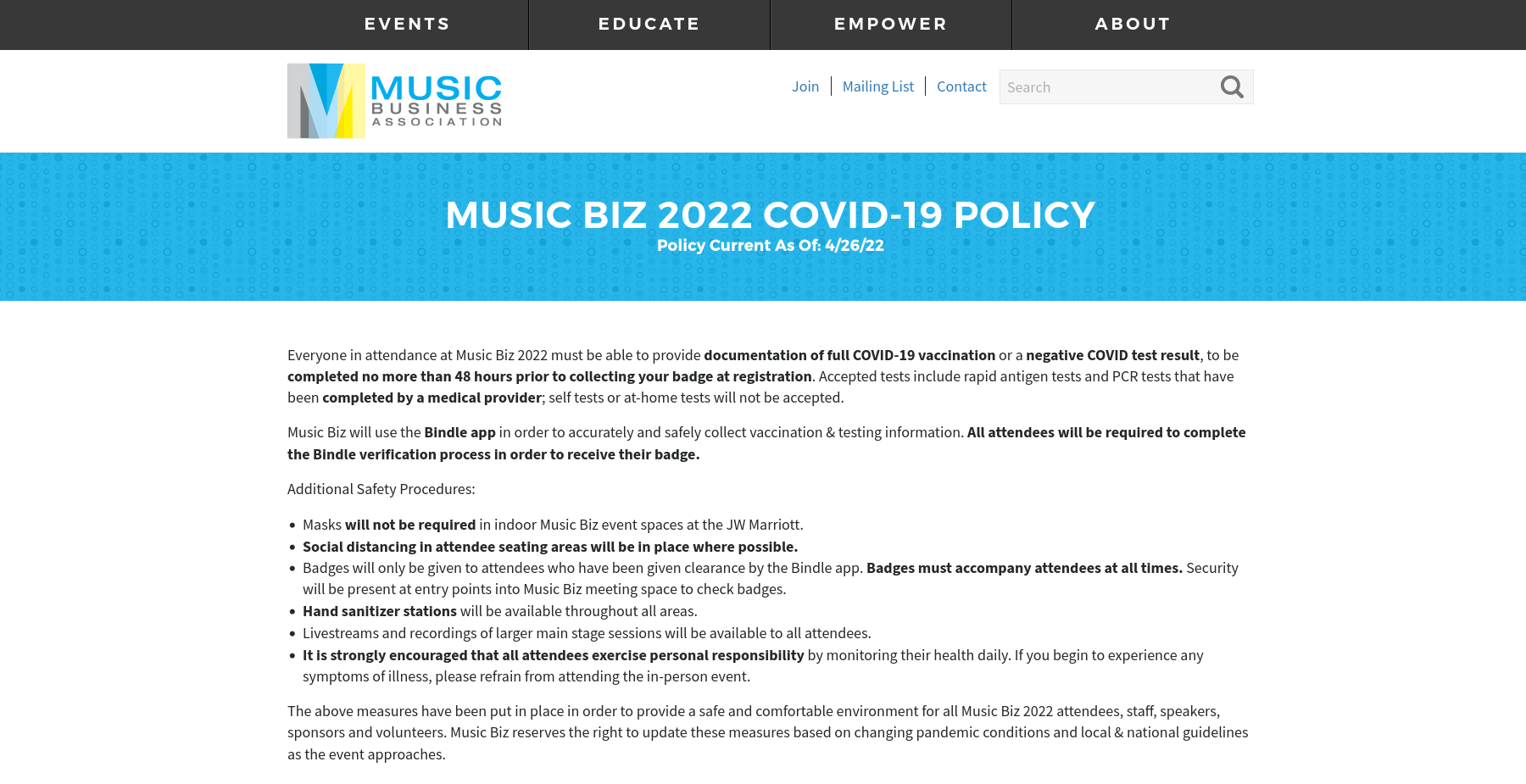 Built to Spill w/ Itchy Kitty and Prism Bitch
The Basement East | Nashville, TN
May 4, 2022

Pedro the Lion w/ Oceanator
The Basement East | Nashville, TN
April 19, 2022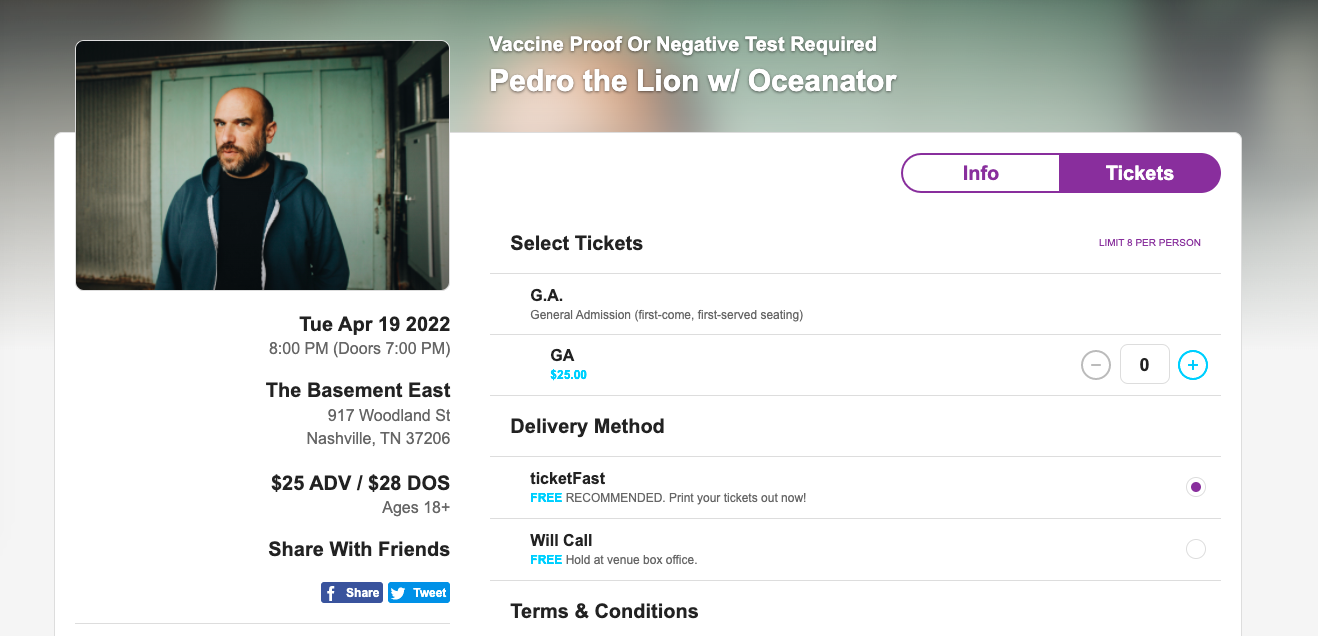 Want to go see Waxahatchee, Kurt Vile, The War on Drugs, Sharon Van Etten this Spring without a test or vaccination — go fuck yourself!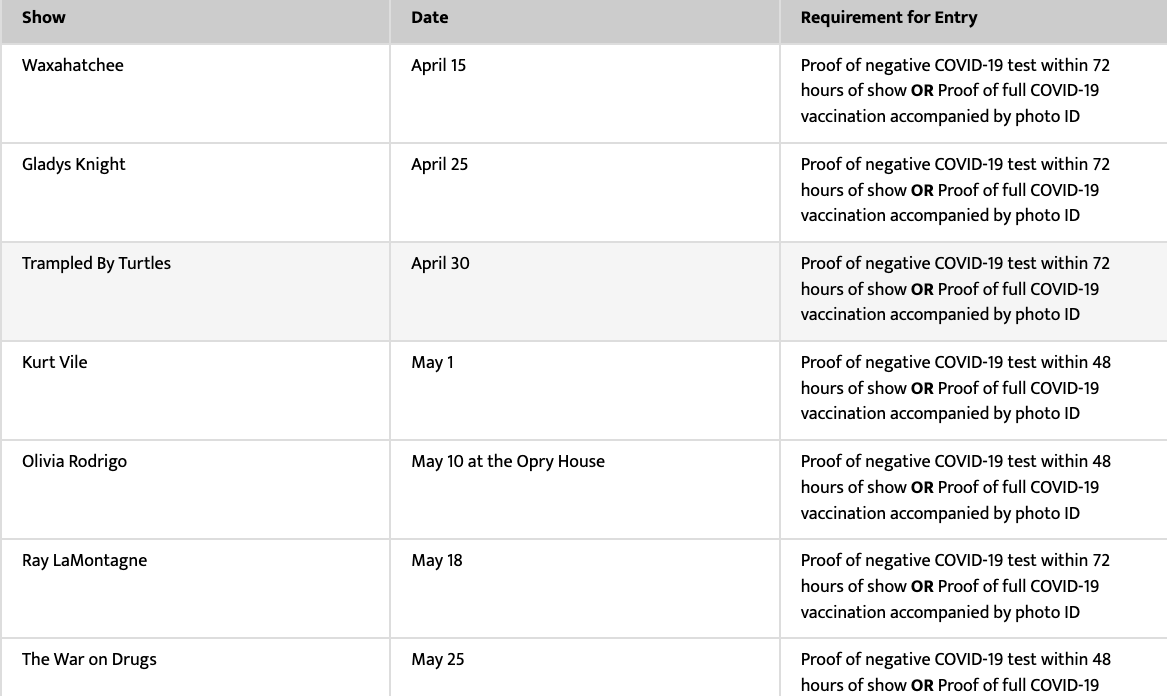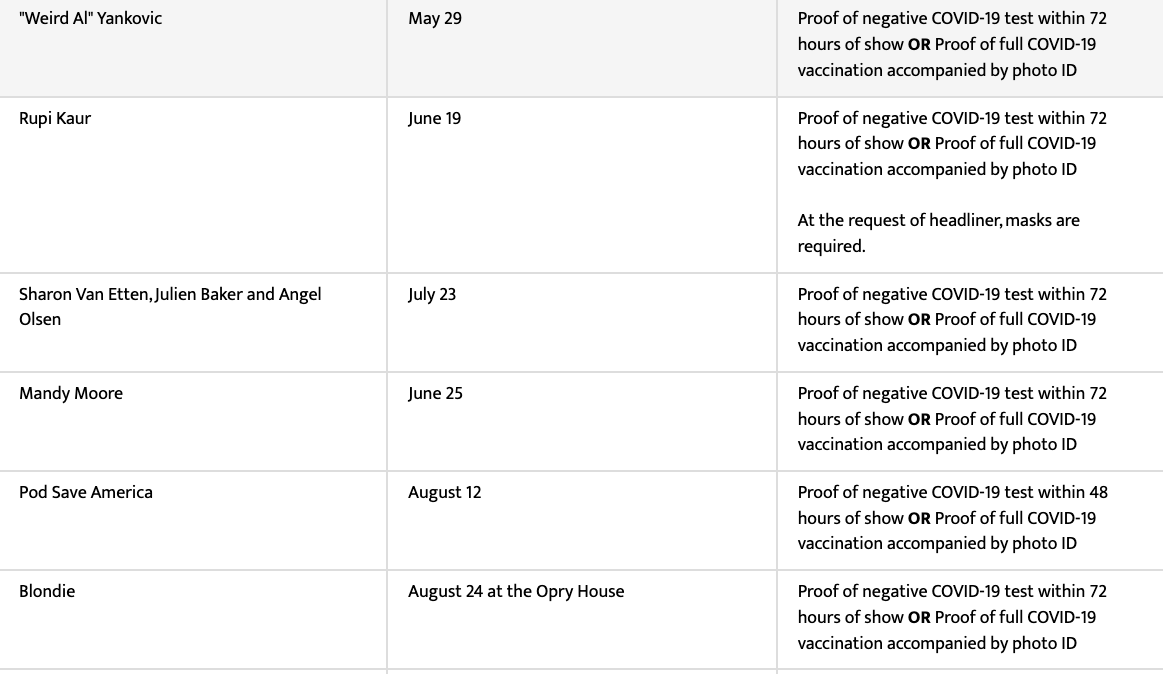 Thursday | Cursive | Nate Bergman | The Appleseed Cast
Brooklyn Bowl | Nashville, TN
March 7, 2022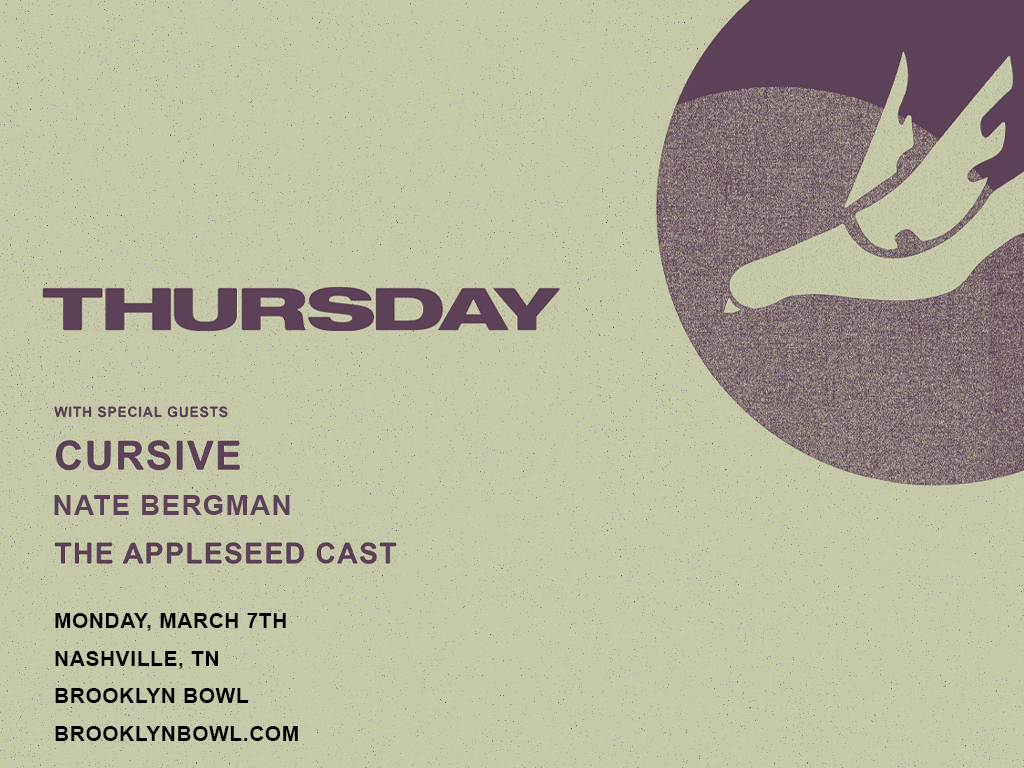 AmericanaFest 2021 (and probably 2022)
Nashville, TN