MFA PRESENTS: A Conversation with Jay Dyer
We talked to Jay Dyer about David McGowan, The Illuminati, The KLF and how to be un-PSYOP-able.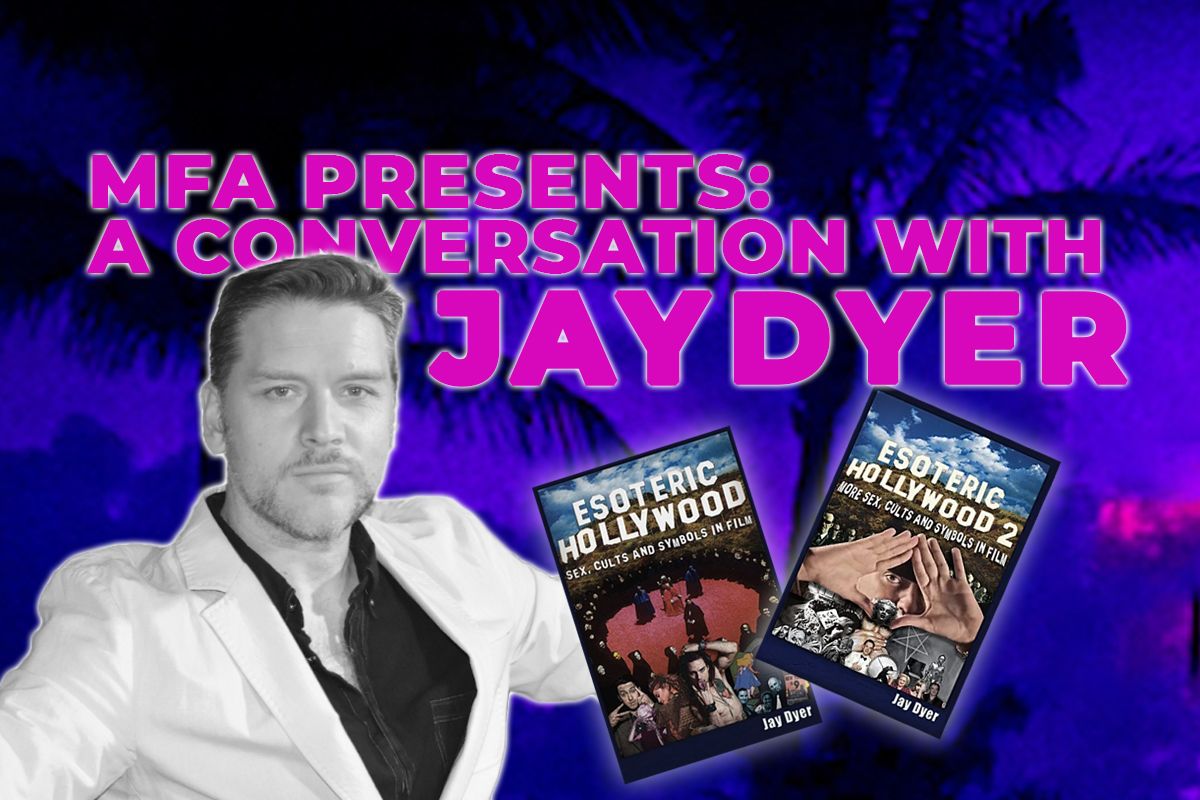 ‌‌This interview is part of a series discussing mandates, restrictions and censorship on art and music — read more of these interviews here.
This week we were thrilled to speak with Jay Dyer — a public speaker, lecturer, comedian and author of the popular titles Esoteric Hollywood: Sex, Cults and Symbols in Film & Esoteric Hollywood 2: More Sex, Cults and Symbols in Film which you can purchase on his webstore.

When we first began this blog in response to absurd restrictions on live performance, we pondered the seemingly rhetorical question: "What Happened To Punk Rock?"
The more people we asked, the more curious we became. How exactly did it come to happen that all the musicians and record labels — even the "anti-establishment" ones — are behaving in such a hostile manner towards free expression and live performance?
In this week's interview with Jay, we touch on David McGowan's book Weird Scenes Inside the Canyon, about suspicious patterns in Laurel Canyon in the 1960s and early 1970s music scene, and how his findings could potentially relate to other counterculture movements.
0:00 - Introduction
5:25 - Is everything fake? Modern abstract art and C.I.A. money
14:28 - Elvis
20:12 - Celebrity Spies
22:10 - Anti Vietnam War movement co-opted in the 60's & 70's
25:00 - Intelligence, countercultures and cults
30:25 - Crowd psychology, music festivals
36:58 - Is Frank Zappa bad?
43:33 - Bat-people on the moon
46:02 - Four Horses Asses of the Apocalypse
47:00 - How to become un-psy-op-able: do it yourself!
58:10 - WordPress deleted Jay's website in 2018!
As we hit the 1 hour mark I was worried I was taking up too much of Jay's time – so that's why I bounced around a couple more quick topics in an even more nervous fashion than my regular state.  

1:02:55 - Donald Duck wants you to join the war
1:04:25 - The KLF
1:09:36 - The Illuminati / The Illuminatus! Trilogy
1:12:29 - Ye. What is going on.
We have a bit of an affinity for punk rock lore here at MFA, and during our conversation Jay referenced John Adam's excellent work, which I've included some links to below:
---
Thank you for reading & listening!
Find more from Jay here: