GIMP + photo editing
Edit your photos for free using GIMP!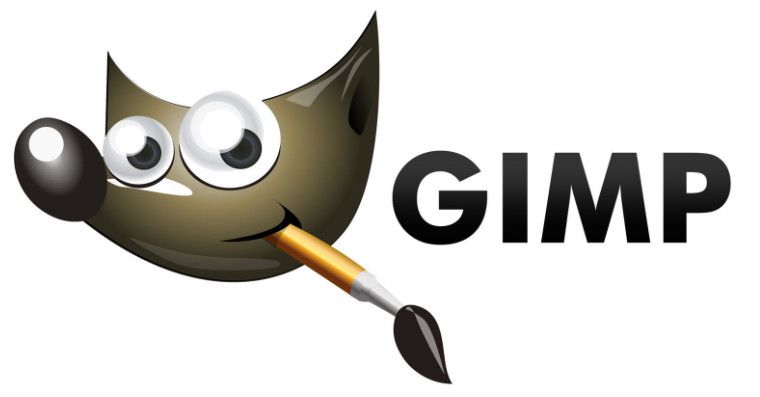 Do you think Photoshop is too expensive, but need help editing image assets for your website, social media or anything else? GIMP is a great software you can use! Alternately I've heard of some having success aggressively haggling online Photoshop customer service representatives into a lower rate, but I think just using GIMP for your photo editing needs may involve significantly less conflict.
GIMP is a free and open-source raster graphics editor used for image manipulation and image editing. You can download it here: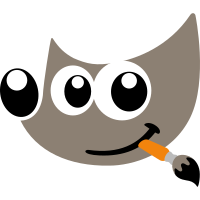 We'll show you how to figure out image specs and uses GIMP to edit your photo assets.
Finding Image Specs
As an example — let's find the specs for a banner image on Twitter using developer tools in our browser.
Right click over the image and select "Inspect" to open developer tools and grab the "intrinsic size" which is 600 x 200 px in this example: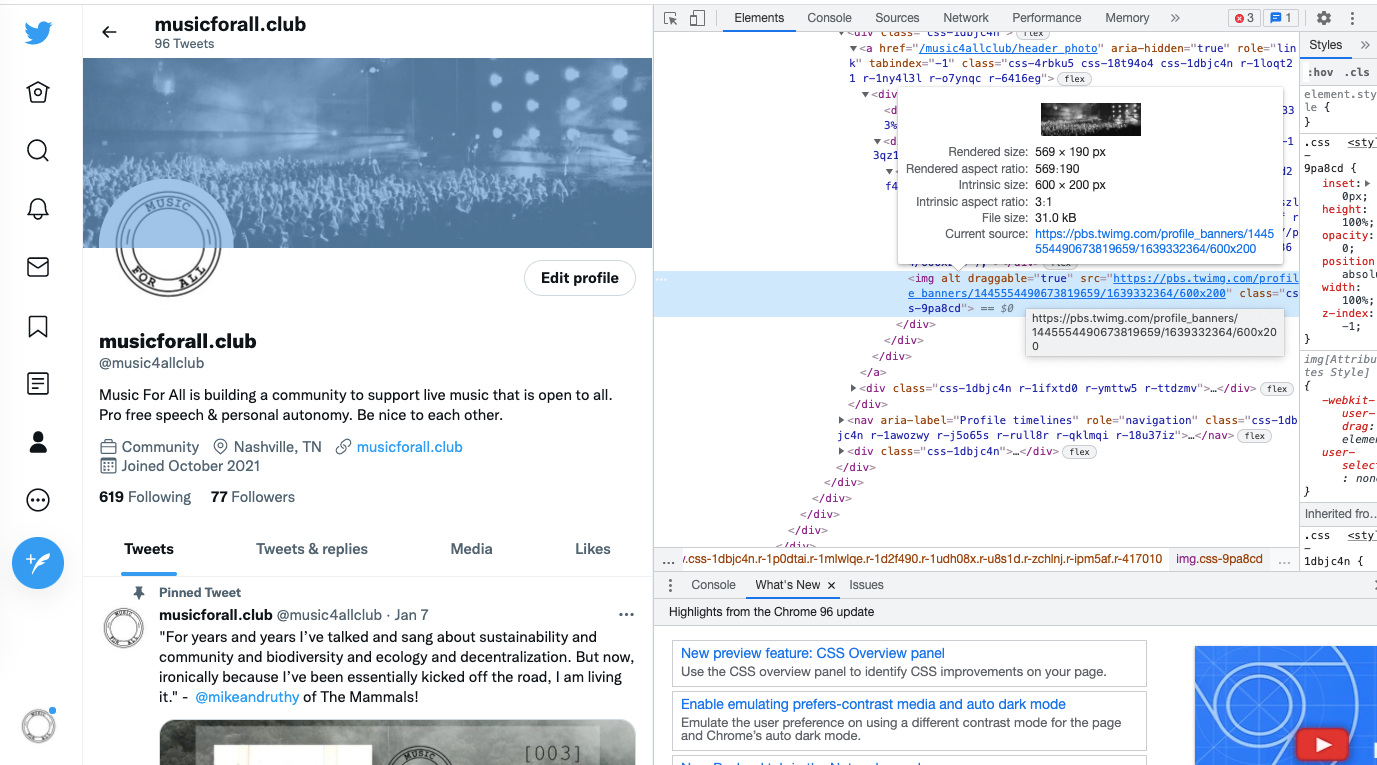 Here you will find the rendered size and intrinsic size. The intrinsic size is the size of the image when it was uploaded, so that is what we'll use. The rendered size is after CSS (styling) was applied.
Getting started with GIMP
You can use GIMP to resize and edit your images. In this example we need to resize a banner to 600 x 200 px.
As you are likely aware many of these sites will auto resize the images for you, but it doesn't always look very good, so a good way to control how the image actually appears is to create or resize the image with these specs in mind.  
GIMP has excellent documentation, and will show you everything else you need to know to resize your image and more here: